Juliet Lalouel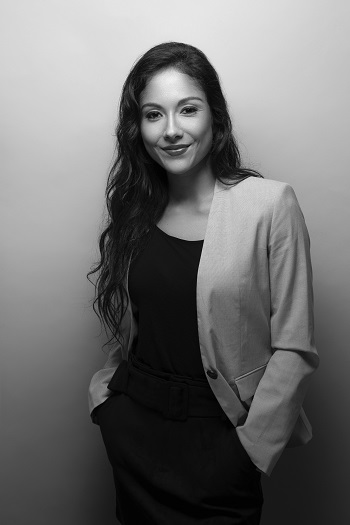 "To Wholeheartedly Provide Tailor-Made, Concierge-Style Experiences and Build Lifelong Relationships."
#1 Sales in Volume in the state of Hawaii 2022 at eXp Realty, Top 100 Agent at eXp Realty Nationwide 2022, ICON Agent. **Licensed in Hawaii & Colorado.**
"To Wholeheartedly Provide Tailor-Made, Concierge-Style Experiences and Build Lifelong Relationships."
Prior to her being born, Juliet's parents moved from Oahu to Salt Lake City to be close to the Howard Hughes Medical Institute at the University of Utah. Her father, a French high-level academic, relocated to continue his work in Genetic Research. Her mother, a Japanese-Korean third-generation Hawaiian resident and Punahou Alumni, was an occupational therapist.
Juliet was raised by her father in Salt Lake City, and they connected deeply with music and instruments, and her house was constantly blasting sounds from all around the world. At 18, two local record shops hired Juliet to expand specific genres, and that's when her work life began.
While attending university for business and philosophy, she decided to leave college to invest in her first company (a bicycle business)- and buy her first fixer-upper house. Juliet focused her time on growing her successful business (receiving an award from the city in year one of opening her store), fixing up her home, and working a second job in the evenings. Lalouel finally decided to leave Utah at the end of 2017 and move to Hawaii, where her mother was from and where her parents met, to pursue a career in real estate. She sold her Utah home for a significant profit, learning again the value of real estate. Juliet started anew on the island of Oahu, obtaining her real estate license in early 2018. Shortly after being recruited by a real estate a team, she excelled and was promoted to partner in 2020. She became a solo agent in 2021 and was awarded #1 Solo Agent in Hawaii at eXp Realty in 2022, and was featured on the BiggerPockets podcast. Juliet is also the founder of Heavy Realty: a community where the music industry and real estate combine. She owns a condo in Waikiki on Oahu, loving the nightlife and business of the city while also being able to access anywhere on the island easily. She is also licensed in the state of Colorado and has a home in Lakewood. When in Colorado, she enjoys going to concerts, hiking, trail running, going to Aves games, and playing pinball.
She has firsthand experience in entrepreneurship, having successfully launched and managed her own ventures. This has honed her creativity, resourcefulness, and ability to thrive in dynamic environments. Thriving in high-pressure situations is one of her strengths. She practices Stoic philosophy and works diligently to remain calm, focused, and resilient, making well-informed decisions even under the most demanding circumstances.
Now, Juliet spends time between the Hawaiian Islands and Colorado. She loves helping her clients & colleagues, building the Heavy Realty community, and is also investing in real estate herself.